Product Description
We recommend Elegant Theme :

Make a Statement! MaS is a responsive, multilingual, multi-purpose WordPress theme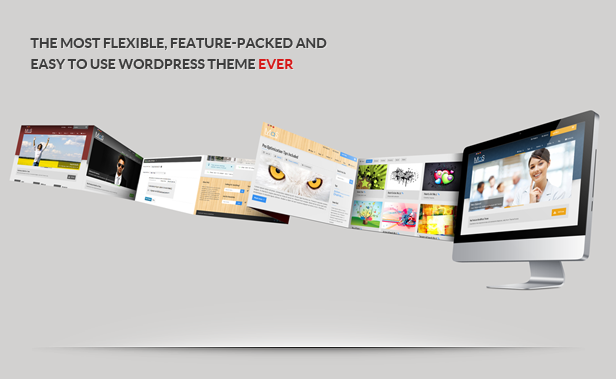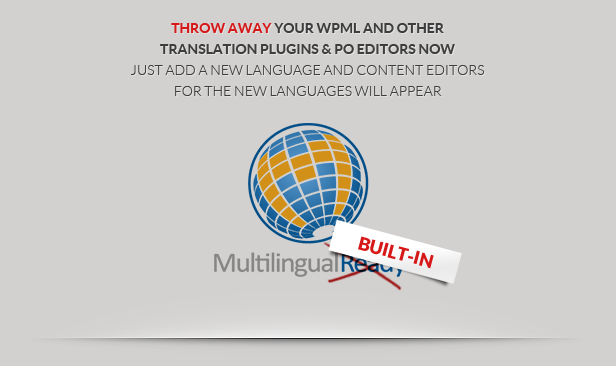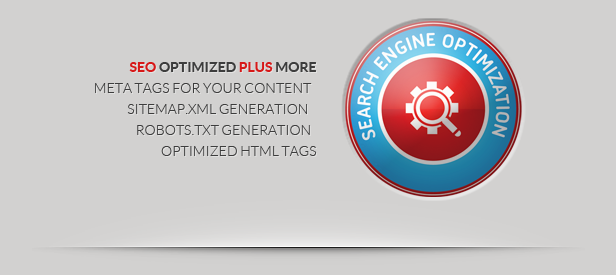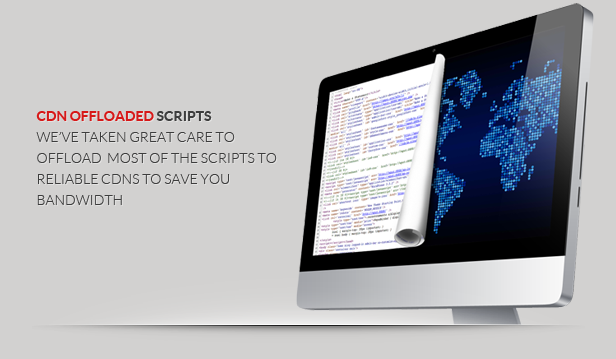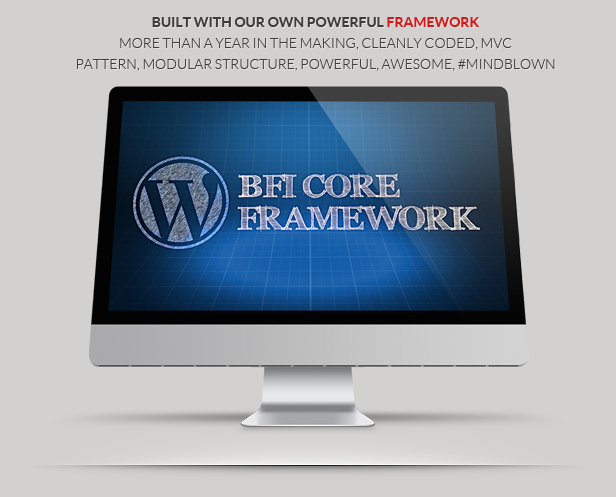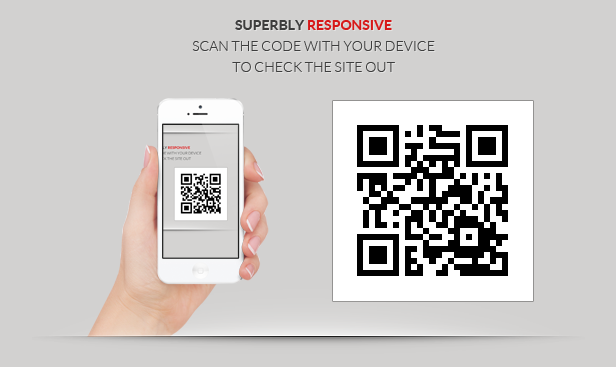 What our beloved customers have to say
This is a pretty amazing, powerful theme. I got my site up in no time – the creator really gave a lot of thought to meaningful features! The theme is uncluttered and easy to use and the admin panel easy to understand.
– Jufo8
Brilliant theme! Saved me loads of headaches by not having to install WPML. Easy to configure for translations and easy to customize the design. Well done, GambitTech.
– ngc5585
I am still loving working with your template! It's the best I've worked with in a LONG time!
– IStorytellers
MaS is..
Responsive. We have used a customized version of GetSkeleton to make the theme look beautiful in desktops, tablets, and mobile phones. Our enhanced Cufon script allows for crisp fonts for retina-ready devices. Icons also use Font Awesome, and are all vectors, which look great in any resolution.
Multilingual. No more need for any WPML plugins, or any other external PO editors! Plus, RTL is fully supported! Adding new languages to the theme is made easy through out language admin panel. Just choose a locale, then add it! Afterwards, new language fields will be added to widget titles, menus, page/post/portfolio/pagemedia content and theme options. There is also a translation editor provided in the admin for changing static words found across the theme (e.g. read more button labels). Ours is a complete solution to all your multi-language needs.
CDN Offloading. We have taken it ourselves to lessen your bandwidth consumption and decrease your site's loading time. A lot of the javascript and CSS files by the theme are offloaded to different reliable and fast CDN servers like Google, CDNjs and jsDelivr. These feature allows for faster serving of files because your most used scripts are delivered and cached by servers which are scattered across the world, enabling the closest server to do the hard work instead of your own server.
Includes Pro Server Tips. Even if the theme is well coded and the scripts are all clean and fast, your server usually serves as a huge speed bottleneck for your visitors. We have included a bunch of pro tips for server optimization. These are tips which we ourselves use to speed up our websites. If you know to use a WordPress caching plugin and you think that's enough.. that's just the tip of the iceberg of optimization.
Easy Installation. Install and activate the theme from your admin, and notifications will show up on stuff which you still need to perform to successfully setup the theme. Documentation is also provided that contains detailed installation and setup instructions as well as frequently asked questions to help you on your way.
600+ Google WebFonts AND 80+ Cufon Fonts. We have included a ton of fonts for you to choose from. The theme uses an enhanced Cufon script that allows foreign characters (e.g. non Latin characters), and displays high resolution fonts for retina-ready devices as well.
Infinite scrolling. In blog pages, portfolio pages, search and archives, just scroll down and the next entries will be loaded automatically for you. No need to switch pages.
Pagemedia. This is a new type of post in our themes. Basically, a pagemedia is your page's header and it can be an image, image slider, or video. You can assign any of your pages with a pagemedia. This allows for a lot of flexibility in your layouts.
Shortcodes. We have a lot of beautiful shortcodes available for you to use. All the shortcodes available as listed in the demo site and this can be used as your manual on how to use them. Also, as an added bonus, all the shortcodes are flexible, you can add custom styling to each shortcode. Just add the style attribute and you can put in your additional css styles.
reCaptcha. Stop getting spam in your comments and contact forms. reCaptcha is integrated in the theme, visitors would need to fill out a distorted phrase first to continue submitting forms.
Video Tutorials
Full Feature Set
Responsive, looks awesome in desktops, tablets and phone
Multilingual. Not JUST translation ready, but a COMPLETE solution
Multilingual widgets
Multilingual content
Multilingual menus
Built-in .po editor
No need for any translation plugins (e.g. no more WMPL)
CDN offloaded scripts and styles
8 New widgets

Flickr (using Flickr Photostream)
Language switcher
Map
Newsletter signup (MailChimp)
Portfolio
Searchbar
StreetView
Twitter

Page templates

Portfolio template (2, 3, or 4 column layout)
Blog template
Sitemap template

Unlimited colors
Changeable background
Nivo image slider
Responsive embeded YouTube and Vimeo videos
Infinite scrolling pages
Smart admin
Admin installation and setup notifications
reCaptcha comment and contact forms
MailChimp sign up form integration
Unlimited sidebars
Includes pro server tips
Unlimited sidebars
Left or right sidebars in your pages
4 Footer widgets
Tons of shortcodes (view them in the demo site)
HTML5, includes HAML source
CSS3, includes SASS and Compass source
600+ Google WebFonts and 80+ Cufon fonts included
Bfi_thumb for image resizing
Social network icons
Vector icons (uses Font Awesome)
Cross-browser compatibility for Safari, Firefox, Chrome, Opera, IE8, IE9, and IE10
Extensive documentation with FAQs
Video tutorials
Includes pro server optimization tips
Updates
Version 1.4.1

Enhancement: The theme directory now doesn't include the theme version, so that future updates won't force the reset of menus and widgets
Adjustment: Adjusted documentation
Major bug fix: Fixed bug where custom meta were not being translated
Bug fix: Fixed bug where lists and videos were did not show correctly inside tabs
Bug fix: Fixed bug where uploading images with fresh installations of WP 3.6 had errors
Bug fix: Fixed bug where error messages appeared in debug mode for first time activations
Bug fix: Fixed bug where error messages appeared when a default frontpage was set

Version 1.4

Enhancement: Updated for WordPress 3.6!
Enhancement: Now uses WordPress' add media function for uploading images
Enhancement: For new activations, a default frontpage is set automatically
Enhancement: If no menu is selected, a menu is created by default instead of just showing nothing
Enhancement: Updated the look of icons, they now look awesome
Enhancement: Filter buttons in portfolio templates can now be enabled/disabled
Enhancement: Added theme settings in the WP admin bar
Enhancement: Added code docs to helper functions in framework
Enhancement: Better excerpts (forms no longer showing in excerpts)
Adjustment: Cleaned up header a bit
Adjustment: Changed behavior of portfolio filter buttons: only portfolio categories selected in the template will be shown. Filter buttons will only be shown if there are more than one category selected.
Bug fix: Adjusted the loading of Google WebFonts so that the character set subsets are loaded correctly. This is helpful for multilingual sites that use foreign characters.
Bug fix: Fixed bug where unlimited scrolling didn't work for large number of posts/portfolios for multiple languages
Bug fix: Fixed bug where the language switcher can have multiple language attributes
Bug fix: Fixed display bug for when reminders are still shown even if they have been removed
Bug fix: Fixed bug where shortcodes in tab contents were not rendered
Bug fix: Fixed bug where the categories attribute in the post shortcode was not working properly
Bug fix: Fixed bug where in some Windows servers, an fnmatch error shows up

1.3.3

Enhancement: Some code clean up
Enhancement: Added remove button on admin notifications so that you can permanently hide them
Enhancement: Added default values for portfolio categories and post categories when editing pages to prevent and error from showing up
New feature: There are 84 social icons now (there were 54 before) and they are now fonts (vector).

1.3.2

Added newwindow option for the pricing tab shortcode
Images placed via WP's 'Add Media' button aren't anymore scaled to 100% width and are now properly responsive when their widths become too big for the site.
Fixed bug where the size attribute in the language_switcher shortcode doesn't work
Fixed bug where in some servers, the main style.min.css didn't get loaded because of a URL error
Fixed Twitter! Updated the Twitter widget to use Twitter API 1.1
Fixed bug where special characters in the translation editor became html entities when edited multiple times
Supports WordPress 3.5.2

v1.3.1

Added missing icons for pages in the sitemap template
Fixed bug where the search form did not work because of jQuery noConflict
Fixed minor display bug in Safari where the contact form fields bug out when fields are entered incorrectly
Added error styling for the comment form fields
Removed extra unnecessary html markup generated by the post and portfolio shortcodes
Enhanced conditional script loading
Fix for portfolio filters not working in IE8 and below
Fix for portfolio filters not being colored correctly in IE8
Smaller file size

v1.3

Now includes over 600+ Google Webfonts (plus all available variations!)
Added option in Style admin to choose Cufon, Google WebFonts or no custom font
Post & portfolio shortcodes now allow category names, slugs and IDs in the shortcode's category attribute
Fixed bug in image resizer where sometimes images do not appear in sliders = Updated BFI Thumb image resizer.
Fixed bug where html entities weren't decoded in emails from the contact form
Fixed bug where comments cannot be submitted because of jQuery noconflict
Fixed bug where translated widgets had slashes added to html tags, resulting in broken anchor links
Contact form mail date is now properly translated
Updated deprecated calls to get author links
Fixed some notices that show up in the PHP server log
Fixed bug where mailchimp form didn't work because of jQuery noConflict
Fixed contact form where incorrectly filling up the name field then correcting it doesn't remove the error message

v1.2.2

Improved language translation updating. Now, when you update your theme, your previous .po file translations get carried over automatically along with any newly translatable strings!
Additional comments field now automatically display in 2 columns when possible
Additional fixes to text translations (removed "fuzzy" translations)
Fixed bug where adding a phone icon to an optional field makes the icon show in another location
Added security on contact form, before a super fast click on the submit button MAY send an email (if visitor was fast enough to fill every field up correctly)

v1.2.1

Added some missing text translations (from the contact form and widget titles in search & archive pages).
Fixed bug where javascript added in the admin show up as text in the front end.

v1.2

Theme now has an improved SEO module (faster & more control).
Now includes a sitemap.xml generator!
Now includes a robots.txt generator!
Now uses a better canonical tag to prevent duplicate search results, boosting the site's ranking
Now provides title, description, and keywords fields when editing pages/posts/portfolio for better control (not anymore automatic, since it's slower)
Better detection of urls for the language switcher (for multilanguage sites)
Now adds alternative links for different language versions for search engines (for multilingual sites)
Now tells robots to NOODP,NOYDIR
Improved page titles
Fixed jumps in the slider's captions
Now allows uploading of favicon.ico in the theme options
Enhanced page load time speed

v1.1.1

Fixed text color flicker during nivo slider transitions
The href attribute is now optional for the [image] shortcode. You can use this shortcode now to have your images lazy loaded.
New-version-checker is now better, faster and non-blocking
Removed flag sprite from CDN into a local script because Github's CDN is quite slow to respond
Fixed a minor PHP warning that shows in the server logs
On first activation, theme no longer shows default WP menus & widgets
Fixed version numbers
Updated BFI Thumb

v1.1

Now supports RTL languages!!! (Just make your translation and it'll do the rest)
Now supports translation on dates!
Fixed searchbar and mailchimp widget alignments for small screens
Fixed warning that shows because of the new version checker
Fixed Flickr-photostream (included plugin) where the url to scripts sometimes are set wrong
Removed unwanted extra quotation mark in html tag

We recommend Elegant Theme :