Description
We recommend Elegant Theme :

Awesome is a simple and clean one page portfolio theme. It's perfect for business agency which wants to show their services and portfolios to their customers. It focuses on displaying attractive front-page awesomely. So it's easier to catch your customers' attention.
Premium Features (version 1.1.2)
Latest WP Compatible
Having latest version of WordPress installation makes your site better both in WP features and security. We are aware of this. Our theme compatible on latest WordPress 3.6.1
Two Attractive jQuery Sliders
Since jQuery invention and large use of it. jQuery is very powerful script building attractive slider. Awesome theme has very attractive slider which will catch your customers attention quickly. Awesome theme has two sliders: One by One Slider which has rich animation styles and the well-known FlexSlider by WooThemes. You can customize the animation style via theme options.
Custom Widgets
Awesome theme has two custom widgets which can be displayed in the sidebar by drag and drop just like the WordPress native widgets. We have: 1) Tabbed contents widget (recent posts, popular posts, recent comments, and tags) and 2) Latest tweets widget.
AJAX Load Function for Blog Posts
Awesome theme has richer AJAX optios. You can enable/disable AJAX load function for blog posts in frontpage (portfolio layout). So, the visitors can read the content without leaving the homepage where the tons of informations are here.
Social Share Buttons
Both site's administrator and visitors can easily share the useful informations from your site into the most famous social media (Facebook, Twitter, Google+, and Pinterest). It increases the site's visibility in social media. Now, Awesome theme also supports Facebook Open Graph.
Responsive Video Embed
Does your company have cool video documentations hosted in Vimeo or Youtube? Don't worry to embed any videos in your site because they will still look good in any mobile screens.
One Page Theme
Awesome theme is one page portfolio theme where specific pages are displayed in front-page. It makes easy for your reader to browse your pages which contain most important information in one page rather than loading every single page.
Unlimited Color Schemes
Awesome theme supports custom unlimited color schemes. You can pick any color you want by picking a color from color pallete or insert hexademical color code.
Responsive Design
Awesome theme is responsive design ready. Websites are consumed from various screen. No matter your site will be viewed from desktop, an iPad, an iPhone or any other smartphone, Awesome's layout still looks good.
5 Predefined Color Schemes
Awesome theme is packed with 5 general color schemes: orange, green, red, blue, and violet. You can pick one of our colors recommendation for your site.
600+ Google Web Fonts ready
Awesome theme supports custom Google Web Fonts. You can pick a cool font family of 600+ available fonts based on your subjective, then implement it to your site's typography.
Semantic and SEO Friendly Markup
SEO is one of the important points for your site visibility in search result in search Engine. Our theme is build using SEO friendly approach. We put heading tag properly, implement alt tag for images, and etc.
Built-in SEO
SEO feature is a good approach for site recognition in the search engine. You can set up meta description and meta keywords easily from Theme Options, then your site is SEO friendly.
Translation Ready
Do you want your site speaks your languange? Awesome theme is translation ready. Just simply translating the .po file provided in the theme package (in the language directory) using the PO Editor.
Frontpage Options
Awesome theme has two frontpage layout options. You can set your site as a regular blog where the posts are displayed in reverse chronological order (the most recent post appears first). Or you can transform it as a powerful one page portfolio site to show your works or services off.
Ajax Filterable Portfolio
Portfolios are important part to show your company's works to your customers. Ajax filterable portfolio will show them off beautifully. It also makes easy your visitors to see portfolios under selected category with no page loads.
Ajax Portfolio Popup
Portfolio detail is displayed dynamically using Ajax call method. This makes easier for visitors to open it without having to reload the page. And now, it supports multiple images. Because we really understand that images can speak more than thousands words. The images are displayed in smooth carousel animation, and let them speak effectively.
Custom Shortcodes
You can add web buttons, grid column contents, alert boxes and list items in one click using this custom shortcodes with no confuse of writing HTML/CSS.
Ajax Contact Form
Visitors can contact you directly via contact form. Whenever they submit information, data processing is handled by Ajax to prevent page load. So, your visitors still able to read other information.
Custom Price Tables
Pricing tables have a very important role if you offers products or services. You can create beautiful price table using our custom price table.
Custom Post Types
They can be used to display other important contents in certain post group rather than using regular post. They are:

Applications
Teams
Portfolios
Price Tables
Services
Skills
Slides

Custom Tabbed Widget
Here you can display popular posts, recent posts, and recent comments in tabbed box.
Theme Options
It enables you to manage your site with no pain. Some informations displayed in the front-page are managed from here. Here you can set up the custom logo, favicon, color scheme, embed Google map in front page, etc.
Archive Options
Awesome theme comes with archive options. You can set how the post archive is displayed. It is available in one column and two columns.
Social Media Icons
Encourage your online presence through social media. Let you visitors follow and interact with your company. Awesome theme supports social media icons: Twitter, Facebook and Flickr.
Built-in Google Analytics
You can insert site's tracking code by Google Analytics or other by simply paste it in the field provided in the Theme Options. You don't need to open template files to do this.
Dummy Content
Awesome theme package includes an XML dummy content. After installation you can import it as an example. So will easy to create your own content.
Lifetime Theme Updates and Support
We provide lifetime updates and support via direct email address support@puriwp.com. Feel free to make a request. We do replying all requests and trying to help everyone with what we can.
For next version release of this theme, we are already working to improve the features. Here are some upcoming features:
Responsive Google Adsense banner
Multi language translation ready
Ecwid CSS integration
Do you have your own feature to add? Make a request to us here: support@puriwp.com
Online Theme Documentation
Awesome theme comes with a well documented theme documentation. It is a help resource for you to manage your website easily using Awesome theme. For online theme documentation please visit this site
Scan the QR code
Scan to view the theme directly on your iPad, iPhone or other mobile devices.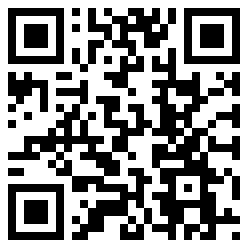 Credits
Update History
Awesome version 1.1.2 – August 2, 2013

- Fix stripped HTML tag in textarea of custom filed issue
- Move the theme documentation into online

Awesome version 1.1.1 – June 26, 2013

- Fix custom field issues with WordPress 3.5.2 version
- Minor CSS update

Awesome version 1.1 – May 16, 2013

- Add the multi sliders
- Add the custom widgets (Tabbed Content and Latest Tweets) 
- Add the social share links
- Add the AJAX load options for blog posts in portfolio layout
- Add the responsive video embed supports
- Fix the Google Analytics input field bugs
- Update the Envato WordPress Toolkit Library

Awesome version 1.0.3 – April 3, 2013

- Improve main navigation so URL addresses works in one page navigation
- Improve portfolio section. It is now supporting multiple images per portfolio item
- Update the content example (dummy.xml)
- Add the PSD design files

Awesome version 1.0.2 – March 10, 2013

- Add the custom Google Fonts feature in the Theme Options
- Add the translation / localization ready feature
- Add the built-in SEO feature in the Theme Options
- Add the Google Analytics or other tracking codes feature in the Theme Options
- Add the Teams custom post type
- Remove the Team Members in the Theme Options
- Define target="_blank" attributes for external permalinks
- Change the Theme Options menu location
- Update the theme documentation
- Update the content example (dummy.xml)

Awesome version 1.0.1 – March 2, 2013
- Fix minor bugs in Slider, Portfolio, and Price Table custom post types
Awesome version 1.0.1 – March 1, 2013

- Improve active price table style.
- Update envelope.png and phone.png icon 
- Add new theme options (Predefined colors and unlimited colors)
- Add 5 Color skins: Green, Orange, Red, Blue, and Violet
- Add internal style for unlimited colors support

Awesome version 1.0 – February 26, 2013
- Initial Release

We recommend Elegant Theme :